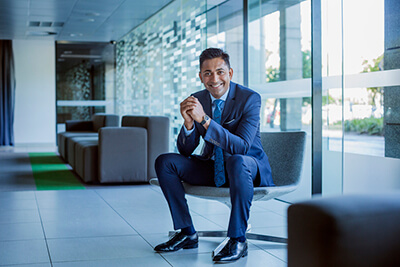 Purchasing an existing business for sale in the USA may initially seem like an easy way to business ownership. However, if you miss any red flags when buying a business, you could find yourself with a giant money pit. Before you begin the process, consider how much risk you're willing to take and what you can afford to lose if things outside of your control go south.
Alternatively, franchises for sale could be a better path to take. When you purchase a franchise, you get continuous support from the franchisor even after buying into the franchise. This is just one of the many advantages to franchising that make it an appealing option for folks dreaming of being their own boss.
Let's take a look, then, at how buying an existing business in the USA works, what you should look out for, and why franchising might be a preferable route.
What Are the 5 Key Elements of Buying an Existing Business?
Depending on the business you're looking to buy, the elements of purchasing a business will vary. In general, though, here's what you can expect.
Search for a Business That Aligns With Your Needs
Make sure the business you're looking to buy is the best option for your goals, budget, and skill set. Finding a business that is worth buying and holds your interest can be challenging, so allow yourself the time and space to find the right fit. Consider this brief buying an existing business checklist—does the business you're thinking about hit all the marks? It should, at a bare minimum:
Have increasing liquid assets or a promising trajectory of cash flow
Enable you to see a future where you're enjoying running the business
Have a long-term plan for growth in place
Be in an industry you're familiar with
Have various streams of income from a diverse customer base
Valuate the Business to Determine a Price
You and the seller will probably disagree on a price, as sellers tend to overvalue their business. Establishing the value of a business is a complicated process, which is why many end up hiring a business valuation specialist. They can give you and the seller an official, objective opinion on exactly what the business is worth.
Unfortunately, many end up not going this route due to lack of funding, as a business valuation can cost thousands to tens of thousands of dollars. The more complex the business is, the more it will cost to determine a value. Yet if you choose not to go this route and the seller won't budge on their value—you're stuck unless you're a skilled negotiator. Either you agree to the seller's price and risk paying more than the business is worth, or move on to find a better deal.
Do Your Due Diligence
Completing a due diligence check goes hand in hand with valuation. This is where you and any professionals you hire to assist (like a business valuation specialist, attorney, financial advisor, etc.) dive into all the black and white details of numbers and how the business is currently run.
The seller will likely require that you sign a confidentiality agreement before granting you access to all of this sensitive information. This lets them know you're serious and establishes a level of trust between you and the seller. Some examples of documents and records you should examine in this stage include:
Present year balance sheets, income statements, and other cash flow statements
Property documents, like a commercial lease agreement
At least three years of the business's recent tax returns
Pending litigation or other legal records, if applicable
Marketing materials, strategies, and plans
Current employee information
Documentation for the existing business debt
All of the business's organizational documents (e.g. articles of organization)
Information on any present contracts
Figure Out Financing
As you and the seller go back and forth on the terms of the purchase, you should also be figuring out how to finance your purchase. If you have enough cash to cover everything, great! But if you're not in that boat (which most aren't), then you'll probably have to take out a loan.
Thankfully, there are plenty of options to choose from to support financing, like:
U.S. Small Business Administration (SBA) loans
Traditional business loans from a bank or credit union
Online business loans
Seller financing
Taking on the business's current debt to reduce the sale price
Dipping into your retirement
Loans from friends or family members
Keep in mind that each route will have various requirements and tax implications, and it's always best to speak to a financial professional before making your decision.
Seal the Deal
Once you've done your due diligence, obtained financing, and feel confident in the purchase, it's time to close the transaction. This involves drafting up several legal documents that detail the agreements you've made with the seller and transfer ownership to you. It's best to hire a business attorney for this, as these contracts are quite elaborate and require expert knowledge of the law and business transactions.
After you and the seller have signed the purchase agreement, you'll set a closing date. The funds for purchasing the business will go into escrow on the closing date. Once all parties have confirmed everything is signed and good to go, that money will be released to the seller, and the business is yours.
Is It a Good Idea to Buy an Existing Business?
This truly depends on many different factors, like:
The state of the business you're hoping to purchase
Why the current owner is selling the business
The amount of risk you're willing to take
Your own knowledge of the business world
How much work you're willing to put in
If it all feels like too much, but you still really want to run your own business—why not buy into a franchise instead?
With franchising, you don't have to worry about the many concerns and disadvantages of buying an existing business. You can learn how to run your own business with little to no industry experience, among other advantages like:
Extensive training with the franchise owner to learn all the ins and outs of running your franchise
An existing customer base and established brand recognition
Support from the franchise owner when you need it most
Opportunities for growth and expansion to other franchise locations
Curious to see what kind of franchises are out there? Check out Franchise Gator's extensive directory of available franchises for sale. We lay out all the key information you need to know before making this important decision, like company details, financial requirements, financing options, and much more. Start browsing franchises today!
---