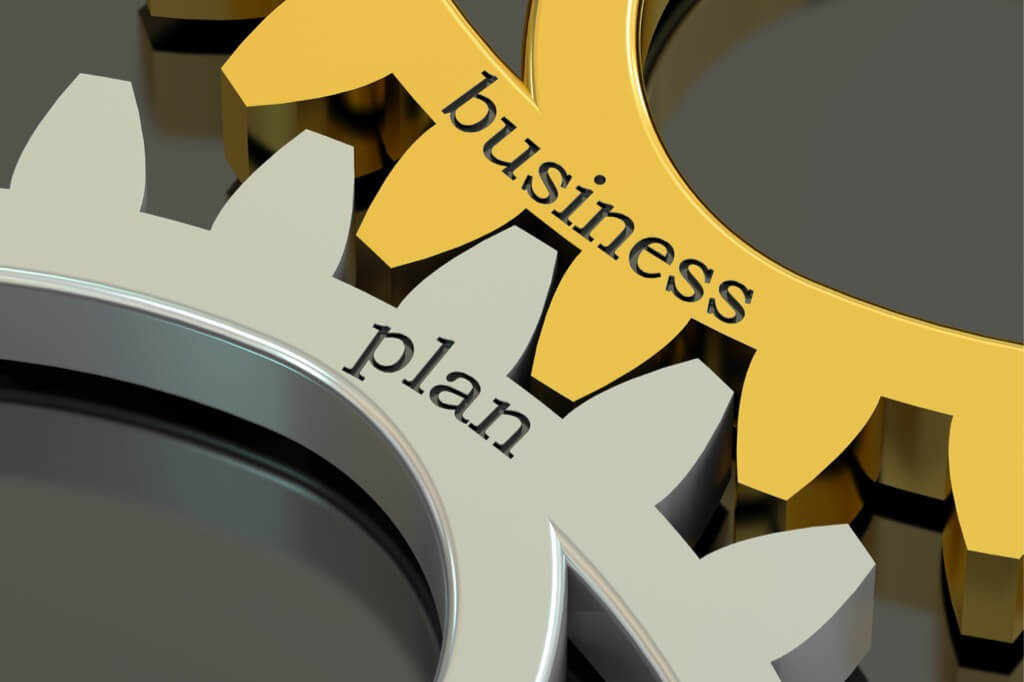 Making a business plan is one of the most important things you can do in the early days of your business. A business plan can help you stay focused on your most important tasks and services, and it can also provide a snapshot of your business to lenders and business associates. If you're starting a business, this guide will help you write a startup business plan.
Identify Key Partnerships
Start by taking inventory of the other businesses or services that will contribute to the operation of your business. This can include: 
Suppliers and vendors

Equipment manufacturers

Subcontractors

Franchisors 
This last relationship may be particularly important, as franchise operators will rely heavily on the guidance and support that a well-established company can provide.
Determine Your Key Activities
In what ways will your business achieve an edge over the competition? You can use this section to create a list of your core business activities. This might involve things like retail sales and more advanced features, such as using apps or other tools to enhance the customer experience. 
If you're a franchise owner, the parent company can provide an overview of its key activities to help you articulate your core processes. This can also help you prioritize certain tasks to operate more efficiently.
Pinpoint Your Key Resources
What sort of resources does your business have that can create value for your customers? This might include your financial capital, but it also extends to intellectual property. 
One of the greatest resources you have at your disposal is a well-established brand built by the franchisor. If you're starting a business as a franchise, your company is already a household name. This gives you instant recognition and an established customer base.
State Your Value Proposition
In this section, you'll make a clear statement about the unique value that your company brings to the market or your local area. Be specific. Identify the things that set your business apart from others in your industry or community.
Describe Your Customer Relationships
How will customers interact with your business? Will your company be primarily web-based, or will there be a regular, human touch? 
For franchise operators, this can be huge. Customers may already come to your store or restaurant with expectations regarding customer service. You'll need to carefully plan out the customer journey to ensure a frictionless progression and maintain repeat clients.
Name Your Customer Segments
Who is your target market? Is there a particular demographic you're seeking to reach? Determining your target market can be important for marketing your business, so it's good to clarify this early on. 
Franchisees may be able to adapt research provided by the franchising company, which may already have a particular customer segment in mind.
Specify Your Customer Channels
When making a business plan, you'll need to determine the best way to communicate with your customers. For most nationwide franchises, this involves a broad mixture of channels, and communication styles are always evolving. 
Before starting a business as a franchise owner, determine which channels your business will focus on and learn how you can adapt to these communication tools.
Count Your Costs
The next section should include your cost structure. What is your strategy for reducing cost and/or increasing value? List out some of the highest costs and most significant challenges you're likely to face while operating your business or franchise. 
It's also helpful to strategize ways you'll meet these challenges. You might talk about funding needs in this section, which can help you assess your future financial strategy.
List Your Revenue Streams
The final step to making a business plan involves a list of how you'll make money. This can include direct sales, membership or loyalty programs, and more. For restaurant owners, you may want to distinguish between dine-in, drive-thru, delivery, and carry-out customers.
Again, some of these streams may be set by your franchisor. When starting a business, you may have fewer revenue streams than you do later on, as companies tend to evolve and adapt to technological and economic trends.
Are There Franchise Opportunities Near Me?
Franchising gives you the freedom to set out on your own, but it also provides the security of partnering with a company that has a known track record. Franchising can make it easier to draft a startup business plan, and it can streamline other aspects of the startup process as well. 
Why not get started today? Use the franchise locator on Franchise Gator to find opportunities in your area and discover what you can gain from the world of franchising.
---