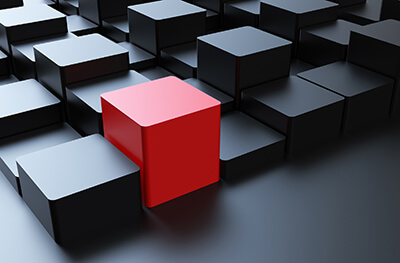 The best business ideas start with a simple question: What does my community need? Launching an on-demand business can be as lucrative as it is rewarding. This guide will introduce you to some of the most successful small business ideas of today and help you connect to small businesses in demand.
The Lending Network
Homeownership has always been a benchmark of the American dream, and mortgage applications are expected to increase over the next decade. Likewise, business owners need access to commercial space for their office or retail store.
Both of these needs require funding, and as the owner of a Lending Network franchise, you'll have the unique privilege of helping others achieve their dreams.
The financial world can't be mastered overnight, which is why the Lending Network offers lifetime training for all of its franchise owners. It also offers extensive support in the form of equipment, marketing, and a custom website as well as assistance with lead generation.
Franchisees need a minimum of $20,000 to get started, with a total investment of $100,000. This makes the Lending Network one of the most affordable franchises to get into, which means you'll benefit more from the profits you bring in.
Kiddie Academy
For many parents, the 2020 pandemic brought to light the areas where their children were falling behind in school. But with a full work schedule, parents struggle to find time to regularly devote to helping with their children's academics.
Kiddie Academy can fill this gap, providing a comprehensive learning environment for students aged 12 and under.
Franchise owners will need $250,000 in liquid capital and a total investment ranging from $417,000 to $1.04 million. Franchisees receive the benefit of training and support throughout their tenure as owners of a Kiddie Academy franchise, and in 2021 franchise owners witnessed an average gross profit of over $380,000.
Besides all of this, you'll never put a price on the smiles of students who gain confidence and success through the academy's instruction.
SYNERGY Home Care
With many baby boomers well into their retirement years, their children are recognizing the need for solutions to caring for their aging parents. Unfortunately, many health insurance providers offer support only for medical necessities rather than the kind of day-to-day support that many Americans need.
While SYNERGY Home Care provides non-medical support for all ages, the rising wave of baby boomers will make this a much-needed business in the very near future.
If you want to change lives for a living, then you'll need only $50,000 to make the initial investment, with a total initial investment of $44,286 to $170,912. But due to the nature of the business, there's no inventory to worry about, and the protected operating territories ensure your growth potential.
SYNERGY also provides its franchisees extensive training and support, streamlining your startup process considerably.
Ecomaids
Now that more Americans are working from home, a clean house and clean workspaces are one and the same. But today's consumers are highly conscious of the environmental impact of household cleaning products, and some chemicals can be hazardous to pets.
Ecomaids has emerged as a leading provider of non-toxic, environmentally-safe residential cleaning services. One of the benefits of a service-based business is that you have the opportunity to build relationships and ensure repeat business with those who value your services.
You can start an Ecomaids franchise for a minimum of $60,000, though military veterans can receive 20% off their franchising fee. Franchisees get access to some basic training as well as to products that have been certified by environmental protection groups.
Express Employment Professionals
In today's job market, job seekers are always on the lookout for their next opportunity, and employers are just as eager to attract new talent. Express Employment Professionals is an employment service geared toward connecting job seekers with prospective employers. It also lends itself to opportunities for community impact.
While you need a minimum of $150,000 to get started, you need only $250,000 at max for the total investment. Express provides assistance in marketing and site selection as well as back-office support for the duration of your franchise.
No experience is necessary, so if you're a people person who wants to leave a mark on your community, Express Employment may be a great option.
Stop Dreaming. Start Doing.
It's easy to put your dreams off until "tomorrow," but why short-change yourself? Start your small business journey today by using Franchise Gator's franchise locator tool. You may discover a unique opportunity in your area, giving you the chance to turn your dreams into reality.
---