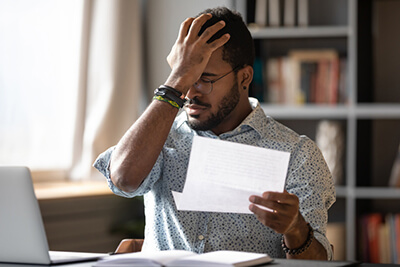 If you're reading this, then we probably don't need to spend much time explaining the benefits of franchising. The concept of owning your own business, being your own boss, and setting your own schedule is almost universally appealing.
Why, then, doesn't every franchising attempt lead to success, and how can you prevent falling victim to the most common franchising pitfalls? Here at Franchise Gator, we want nothing but success for you, so keep reading for a few tips to consider before you start browsing our available franchises for sale.
What Are the Most Common Franchising Problems?
You can avoid a lot of stress—and increase your chances of turning a healthy profit—by understanding the most common problems with franchising and how you can avoid them. So, why do most franchises fail? Here are the top three franchise problems (and solutions).
Problem #1: Lacking Enough Capital
This one's probably pretty obvious—if you don't have enough capital available, it's going to feel like an uphill battle from the start. Fortunately, when you browse the options at FranchiseGator.com, you can see exactly what kind of investment you'll need to be successful. When browsing different franchises' financial requirements, you'll want to focus on a few different items:
Liquid Capital

(or Cash Required) refers to how much cash you need to currently have available to invest or could access without needing to take on a traditional loan. The "Cash Required" values can range wildly, meaning there are suitable opportunities for any budget.

Net Worth

refers to the value of your assets (including cash, savings, and property) minus the total of your debts and liabilities.

Total Investment

refers to the total amount you can expect to pay, over time, in order to get the franchise up and running.
By considering these requirements in advance, you can help ensure a successful franchising experience. You can always speak to a financial advisor to make sure your finances are in proper standing or discuss ways to potentially secure more funding.
Problem #2: Not Understanding Exactly What You're Getting Yourself Into
By no means is this point meant to be a threat…it's just a reality check. Franchising can be difficult, especially if you're new to the game. Simply put, the franchising lifestyle isn't for everyone. You really need to think about what being your own boss means to you, what kinds of feelings it evokes. Does the idea of striking out on your own and being your own boss appeal to you, or does it make you feel anxious?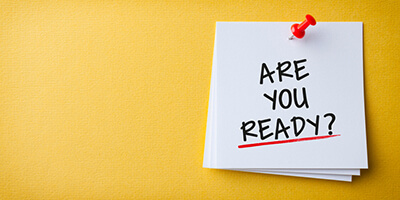 These questions underscore the importance of really thinking about what you can expect as an aspiring franchisee. While the idea of "controlling your destiny" might appeal to something deep inside you, franchise operations not only require work, they also require a certain level of uniformity.
When franchisees are too laser-focused on being their own boss, they lose sight of what makes franchising such an effective business model—replicating the larger organization's tried and true practices.
Again, you'll want to do your research before investing in a franchise. If possible, ask other franchisees for their advice or input. They can help provide you with the types of insights you won't necessarily find online—real-life stories of franchising gone well.
Problem #3: Neglecting to Consider Your Passion(s)
Sometimes, people who are exploring franchising for the first time get so excited about the prospect that they forget to consider the importance of their own interests and passions. Just because Franchise X looks like it's going to be a home run doesn't mean it's guaranteed to make you happy. If your idea of franchising is limited to fast food restaurants—and that's not really what you're into—then the good news is that there are franchises across dozens of industries for you to choose from.
At FranchiseGator.com, you can browse franchises in industries like:
How Do You Avoid Franchise Failures?
If we had to give one piece of advice to someone considering buying a franchise, it would be not to rush into things. Instead, perform due diligence. Make sure you understand the benefits and risks of franchising, and be specific about what, exactly, your goals or intentions are. This way, you can align your investment with your passion.
When considering your options, examples of due diligence can include steps like:
Talking to current or former franchisees to learn from their experience.
Reviewing franchise-related documentation, including the franchise agreement and Franchise Disclosure Document (FDD). Here, many potential franchisees opt to seek advice from a qualified attorney.
Asking questions (there are no stupid questions… especially if they help you make sound, informed decisions!), and performing online research. These actions will help you to better understand the advantages and disadvantages of franchising and evaluate the nitty-gritty details of specific franchise opportunities.
Where Can I Browse Franchises for Sale Today?
As we've mentioned throughout this blog, you can browse available franchises at FranchiseGator.com. To make it easy to find your perfect franchise opportunity, we give you a few different ways to research available franchises, including by industry and category, location, and required investment.
As you start narrowing your options, we provide franchise-specific details like:
An overview of the business
Financial requirements (e.g., liquid capital, net worth, and total investment amounts)
Financing options
Franchisor details (including year founded, total locations, and available locations)
Training and support details
If you're not sure exactly what industry or category you're interested in, you can also browse our COVID-Resistant Franchises list, Top 100 Franchises for 2022 list, or A-Z Franchise Directory.
---